Thankfully - I finally have NO new news to report!
Vahn is doing great - Still doesn't like you to "mess" with is foot - but it is healing and starting to look better (if you can say that at this point)
He has also become more independent and figured out how to get around and climb again - so he is back to his old trouble making ways. :) Such as pulling his bandages off - HONESTLY! I asked the dr today if there was anything I could do about that and she said - "he's 14m - not a whole lot you can do but watch him and try to keep him from grabbing them" Right who wants to take shifts with me??
Here are a few pix of him playing with Gryphyn eariler today. As you can see, he can stand on his right foot but he holds the left one back out of the way - he uses the top of his left foot and his left knee to stand up and crawl up and down from things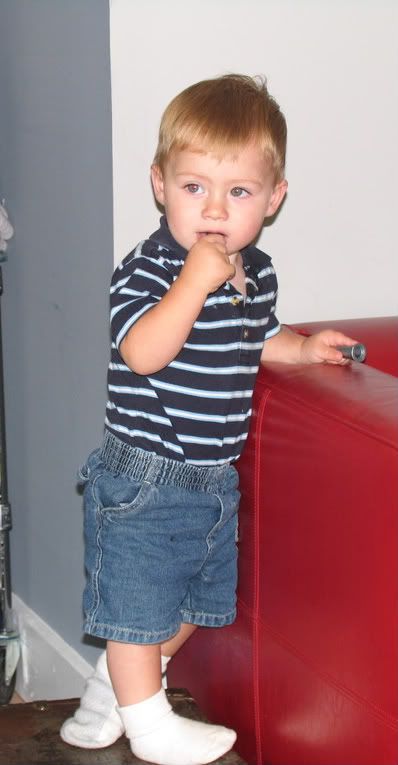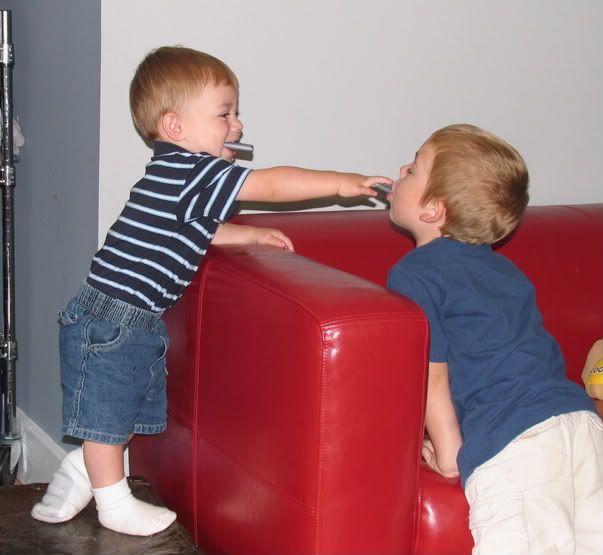 Here is the picture from tonight - when we changed the bandage. You can see that the blister on his heal is getting smaller and there is more new skin forming around the outside edge of the large blister area.