January 6th - Day 6
Me trying to pick up the wireless signal on the lap top. Most of the time, it works great but occasionally, you have to search high and low for the signal. (Gryphyn took this picture)
January 7th - Day 7
The American flag flying outside of the gym. The men just recently learned what an "American" flag is and love it when it is blowing in the wind!
January 8th - Day 8
Gryphyn and Mommy - Vahn took this photo of us. I love how G is making faces instead of smiling - it is VERY Gryphyn!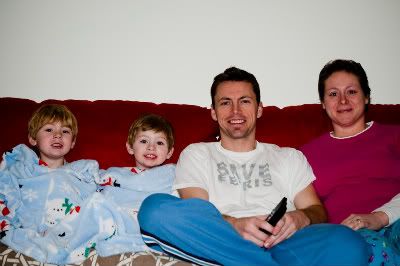 January 9th - Day 9
Family day! The men went swimming at the gym while I was working out and then we went to Applebys for lunch - The Men fell asleep on the way home so Zac and I took advantage of the quiet and napped as well. When we woke up, Zac went and got some movies from Red Box. Here we are all sitting on the couch waiting for our movie (Night at the Museum 2) to start.
January 10th - Day 10
Our poor snow man! This is the one that was peed on (bottom right) and NOW, he is standing right where the sun shines so half of him as melted away!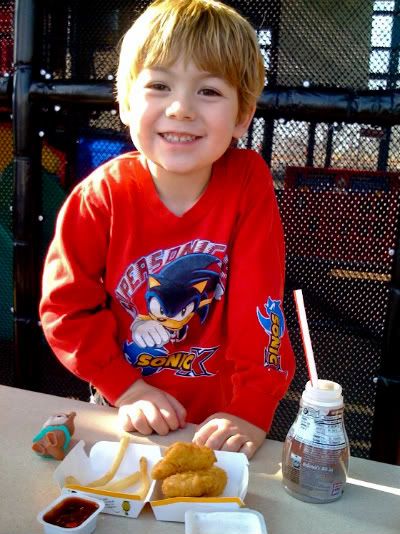 January 11th - Day 11
Gryphyn had a drs appt for a preschool check up - so on the way there, we stopped at McDonalds for his favorite - Chicken & Fries!